Do you want astrology software that will save you time, make advanced concepts intuitive and easy to understand with unlimited professional reports?
If so, you may want to consider our TimePassages Complete Package.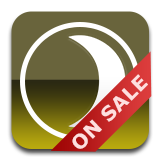 TimePassages
Complete Package
On Sale!
Was $846
Now $699
Buy Now for $699
---
Here's why...
because when it comes to astrology software, don't you want the most accurate technology combined with the most comprehensive and well-written interpretations?
"TimePassages has to be one of the best astrology programs available today. Its graphics are superb, its content accurate and excellently presented. I highly recommend TimePassages."
Why we can make you this promise...

Hi, I am Henry Seltzer, creator of TimePassages and author of the critically acclaimed book, The Tenth Planet - Revelations from the Astrological Eris.
Having studied mathematics and English at MIT, I became interested in Jungian Symbolism, Tarot & Astrology. I created this software because nothing on the market was easy to use and I wanted to simplify the technical aspects of astrology, while still providing the most robust features so that users could focus on the art of interpretation. We've now been providing award-winning software to the astrological community for the last 30 years.
Warmly,


The TimePassages Complete Package has all the benefits of our Advanced Edition Plus all of our Add-On Reports!
"It was uncanny how accurate it was! My partner and I had tears in our eyes when we read it because it was so true. I don't know how it works, but that astrology report really nailed it!"
As an astrologer, you know the value of time, and now more than ever, people are seeking answers.
Many astrology software packages have software but no education, or lack transit graphs, or fixed stars. Our TimePassages Complete Package offers it all plus Solar Return, Natal, Transit, and Relationship reports!
"This report (Solar Return report) is the best birthday gift I could have given myself. It touches on some effects I'm already beginning to feel and was wondering about. Now I understand what is building up in my life a little better."
Here's Just The Tip of The Iceberg of What You Get...
Use the same software that top astrologers around the world use.
Calculate and explore Natal and Transit charts with Point-and-Click functionality.
Natal charts, Transits, and Progressions with full reports you can explore and print. Plus Tri-wheels, Transit Animation, and more.
Our professional grade astrology software with Compatibility Bi-wheel and Composite Charts, Astro Maps, Midpoints, and much more.
All Report Add-ons with built-in interpretations for examining relationships, Solar Return charts, and Astro Maps. These are high quality professional reports which can be printed in full or read on screen with point-and-click ease.
You'll be able to generate unlimited reports, reports that we sell at $20-$30 a piece. (Commercial License sold separately)
With the Complete Package, you get everything we have and save 20%
Just think about how much time you'll save with an intuitive interface and accurate information at your fingertips.
Also with our educational features, even if you're a professional astrologer, you'll be able to make sure that you won't miss any crucial information for your clients.
"Your interpretations are overall so much more insightful than the typical report writer that I can use them readily for teaching without any qualifications."
Think about how much easier it will be to work with clients or if you're an amateur astrologer, learn the subtle art of interpretation.
Normally you'd pay $846 for all these features, but we're offering you a discount when you buy TimePassages Complete Package today.
---
Why you'll love TimePassages
Easy to Use
TimePassages is the most user-friendly astrology software available.
Accurate Birth Charts
Simply enter your date, time, and location of birth and TimePassages instantly creates a chart for you.
Point-and-Click Interpretations
Reading an astrology chart is as easy as visiting a website. Click on any chart feature to view in-depth interpretations by acclaimed astrologer Henry Seltzer.
Used by Professionals
TimePassages is perfect for beginners, as well as professional astrologers such as Rob Brezsny, Alan Oken, Antero Alli, Lyn Borsodi, and many others, who use the Advanced Edition to do their astrological work.
System Requirements
64-bit Windows 10 and above or
macOS version 10.14 and above
(For 32-bit Windows, use TimePassages 5.2)
256MB RAM (512MB recommended)
100MB hard disk space
"TimePassages has to be one of the best astrology programs available today. Its graphics are superb, its content accurate and excellently presented. I highly recommend TimePassages."
"TimePassages astrology software is the one for you."
Read More